The Las Villas del Norte 2019 Journal is out and ready for you to enjoy. This blog post gives a short overview and includes the table of contents so that you can see what to expect when you get your own copy.
I had the honor of editing many great articles and putting the journal together. some are just fascinating to read.
Like our previous three journals, it contains a great deal and wealth of genealogical information on families from South Texas and Northeastern Mexico.
Down below you can see its table of contents so that you can get the true scope of the articles and what you can expect when you read the journal.
I am sure that this journal will be a great addition to your genealogical library.
A Big Thank You!
A big thank you to Judit Gonzalez, Anthony Garza, Moises Garza, Alma Rodriguez, Aliza Martinez, Carlos Martin Herrera de la Garza, Irma Salinas-Saldaña, Maria Rosa-Vela, Ernesto Hernandez Jr., Susana Guerra, Alicia Cantu O'Neal, Blanca Alvarado Olivares Curl, Jose Rolando Cano, Michelle Y. Garza, Helen Cota, and Patricia Alba Hernandez. Once again, thank you for submitting your articles and making this, our third journal, a reality.
By the way, your free printed copies are on their way, as a small thank you of our appreciation, for taking the time to document your family and preserve it in our journal.
Best Way to Get a Copy
The best and fastest way to get a copy of the journal is to become a member of Las Villas del Norte. If you are a member, please check your email for a link to download your copy of our 2019 journal as an eBook.
If you are not a member yet of Las Villas del Norte you can become one here: http://www.lasvillasdelnorte.com/become-a-member/
We have three different yearly membership plans for you to choose from.
Did I mention this? You will also get access to our previous three journals, over 45 video presentation archives, how to videos, 16 past newsletters, and much much more.
Also if you are not a member, make sure to look at the very bottom of this page for the other two ways that you can get a hold of this journal.
Cover of Journal: Las Villas del Norte 2019 Journal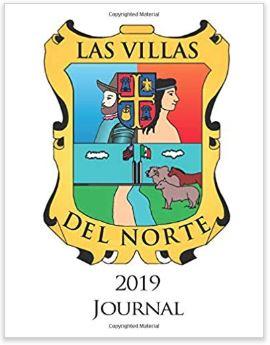 Click here or on the above image to view on Amazon
$29.95 New Buy Now
Table of Contents:
Here is the table of contents of this book so that you may know exactly what it contains.
Introduction Pg. 1
Ancestor Reports
Ancestors of Lope de Sosa 15 Generations – by Moises Garza Pg. 5
Ancestors of Ines Cabrera 15 Generations – by Moises Garza Pg. 15
Ancestors of Crisóforo González and Antonia Guerra – by Judit Gonzalez Pg. 25
Articles for Research
Property Loss Report of the Reynosa 1802 Flood – by Anthony Garza Pg. 29
Find Records Researching Government and Church Political Jurisdictions – by Moises Garza Pg. 31
How to Find Your Ancestors Using Mexico's Civil Registration Records – by Moises Garza Pg. 41
Book Reviews
Los Mormalejos Novel Series – by Alma Rodriguez Pg. 51
Descendant Reports
The Heirs of Francisco de la Garza – by Anthony Garza Pg. 61
Descendants of Tomas Martinez and Eugenia Rodriguez – by Aliza Martinez Pg. 70
Longoria – Estudio Genealogico en el Noreste de Mexico y Sur de Texas – by Carlos Martin Herrera de la Garza Pg. 78
DNA
"Our Family's DNA Connections!" – by Irma Salinas Saldana Pg. 131
Family Histories
Mis Raices: The Story of the Salinas Family – by Maira Rosa Salinas-Vela Pg. 143
Letter to Susana Guerra and the Descendants of Patricio Guerra and Margarita Estrada – by Ernesto Hernnadez Jr. and Susana Guerra Pg. 150
Spanish Belgian, Blacksmith, Alamo Resident: Juan Banul – by Alicia Cantu Garza O'Neal, M.B.A Pg. 161
A Procession for Chica – by Blanca Alvarado Olivares Curl Pg. 164
My Cantu Family – by Jose Rolando Cano Pg. 176
The Man My Father Was – By Judit Gonzalez Pg. 184
Lazara Resendez Garza – by Michelle Y. Garza Pg. 190
Journeys of Discovery
Rich Man, Poor Man, Baker Amn, Sheik: – by Helen Cota Pg. 195
Crispina's Story – by Patricia Alba Hernandez Pg. 200
Pedigree Charts
Ancestors of Lope de Sosa 9 Generations Pg. 207
Ancestors of Ines Cabrera 9 Generations Pg. 216
Poems
!Que Orgullo de Ser Tejana! – by Judit Gonzalez Pg. 231
Get Your Copy of This Journal:
There are three ways you can get a copy of this journal:
From Amazon.com BUY NOW you get the printed version.
Trade an unused genealogy book for a printed copy of our journal. Leave a comment below to get More Details.
Join Las Villas del Norte, our memberships start at $39.95 yearly. JOIN NOW
Read More About our Previous Two Journals
Here are the links to them.
Please let me know in the comment area of what you think about this journal.