If your family or ancestors are from the San Antonio area the book by Fredrick C. Chabot is a must have book. It is a compilation of family genealogies since the settlement of San Antonio all the way up till 1937 when the author published the book.
The book is divided in four sections; Spanish-Mexicans from pages 15 – 243, French pages 255 – 265, Anglo-Americans pages 273 – 358, and Germans pages 375 – 412.
I wish I could tell you that I found my family within the pages of this book but I did not since they are not from the San Antonio area. It was interesting to find some families listed as coming from Revilla and Mier.
Regardless of how useful it was for me or not, I highly recommend that you check it out if you have any ties to the San Antonio area. The best thing is that this book is available out there in the internet free of charge for anyone to enjoy.
Cover of Book: Genealogies of Early San Antonio Families (The Makers of San Antonio)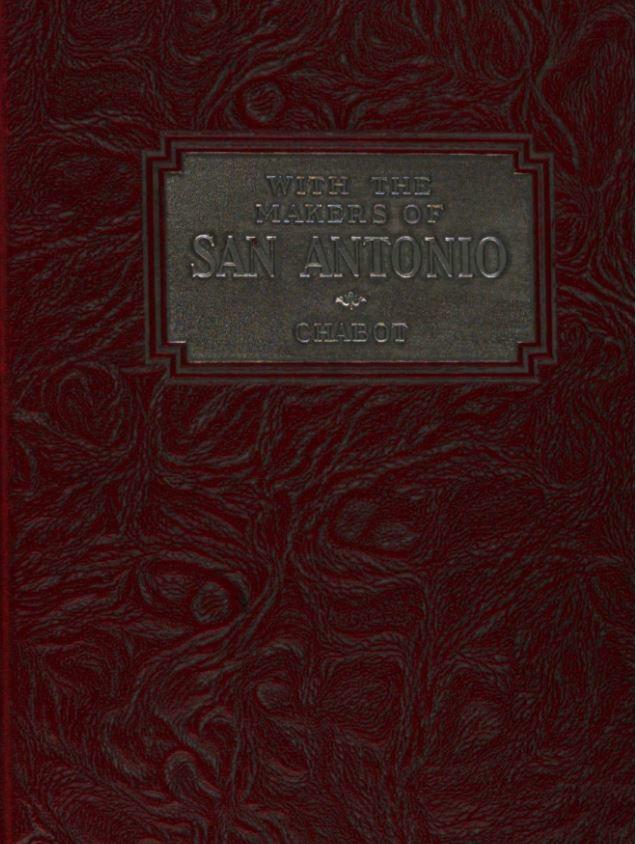 Click here or on the above image to view on Hathi Trust
Table of Contents:
The table of contents has all the last names in alphabetical order but they are simple to many to list in here so I just added the sections and on what pages you can find them.
Spanish-Mexicans Pg 15 – 243
French Pg 255 – 265
Anglo-Americans Pg 273 – 358
Germans Pg 375 – 412
Read this book online:
This book is available free of charge for viewing at Hathi Trust and here is the link so you can see it. http://hdl.handle.net/2027/uc1.b3624118
Search This Book:
I also found out that Ancestry has also indexed the contents of thsi book and you cvna serch it online at http://search.ancestry.com/search/db.aspx?dbid=28829 but in order to view the results you need to be a paying member of Ancestry.
I truly hope that you find this book to be useful for your research. Let me know of any find that you come across.