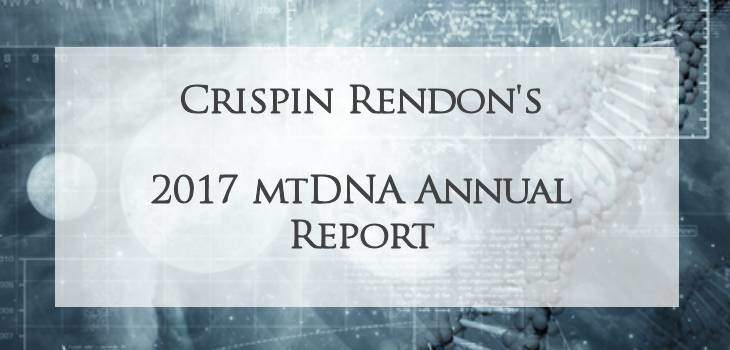 Last week Crispin Rendon published his 2017 Annual mtDNA Report. Please take the time to download your own copy and read the document in its entirety.
It is very interesting, specially the list of distinguished ancestors for whom Crispin has been able to confirm their DNA.
I also want to acknowledge and thank every one that has helped him out. If you have ever sent him your results, your family tree and or joined the We Are Cousins DNA project thank you. It is with your help that Crispin has been able to tie all the pieces together and in turn he has provided us with invaluable reports, family trees, and encouragement to continue to search for our ancestors.
Here is the link to the mtDNA Report: http://home.earthlink.net/~crisrendon/MtDNA2017.pdf
If you see Crispin around don't forget to thank him.
To join the We Are Cousins DNA project please go here: https://www.wearecousins.info/dna/
Talk to you soon.