This is the mtDNA descendant report of Maria Ines Rodriguez that was prepared by Crispin Rendon and it contains fourteen generations of her female descendants. Maria Ines Rodriguez is my 10th great grandmother. I am a descendant of hers through three of her daughters. She was born about 1549. She was married to Juan Navarro.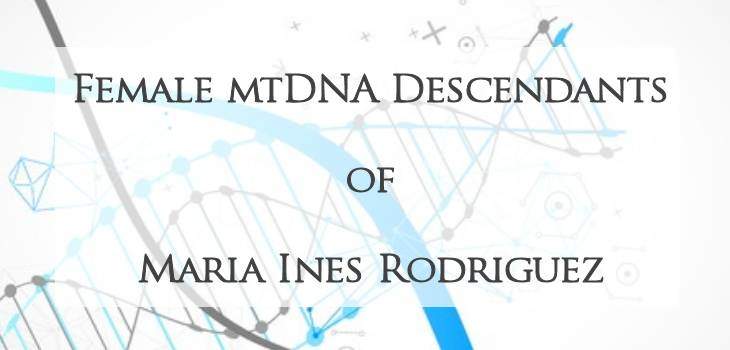 Get your own copy
Please make sure to get your own copy since you never knowwhen you may need this report.
Here is the link to download it:
http://home.earthlink.net/~crisrendon/InesRodriguezMtDNA.pdf
I went ahead and already added this report to the We Are Cousins DNA Project were you can find additional reports and or join the project or volunteer to help.
37th ANNUAL TEXAS STATE HISPANIC GENEALOGICAL AND HISTORICAL CONFERENCE
https://www.wearecousins.info/2016/05/37th-hispanic-genealogical-and-historical-conference/
The We Are Cousins DNA Project
https://www.wearecousins.info/dna/
Don't forget to download your very own copy of this report. Also if Maria Ines Rodriguez is your ancestor let me know, I would love to add you to my family tree.