I came across the San Fernando Church Baptismals covering 1731 to 1812 a couple of weeks ago. I know that many of the We Are Cousins readers are from the San Antonio area and many of them have very deep roots in Texas going back to the first families whom settled this area. I had the pleasure of meeting many of them in person during the Genealogical conference in McAllen Texas this past September.
If you are one of them, you will like this great resource that I came across a couple of weeks ago.
It is an online free eBook that lists all the baptisms for The San Fernando Cathedral of San Antonio Texas covering as I mentioned before the time period of 1737 to 1812.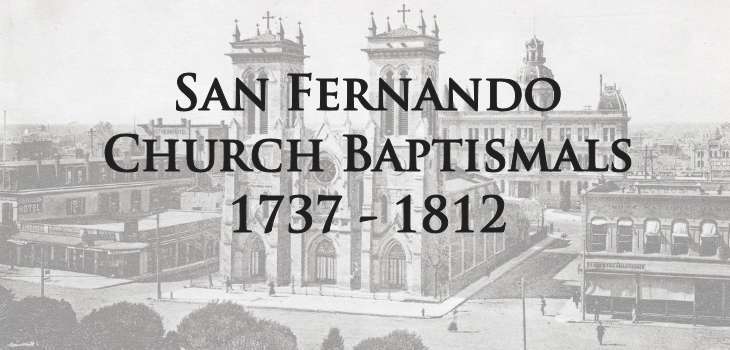 Download your own Copy
If your family was from this are and you do find them within the pages of this book let me know in the comments section. I would love to hear about it.