Here is an excellent resource that Anna Martinez shared with me in order for me to share it with you. Thank's Anna for sharing with us. As you may already be aware I recently received my DNA results and it came out 6% Jewish. I always knew that I had some Jewish ancestry due to the fact that many of my ancestors had been rumored to have been Sephardic Jews and many of them were also classified as new Christians. The resource that Anna shared with us was the a page on the sephardicgen.com website.
Here is a screen shot of the website: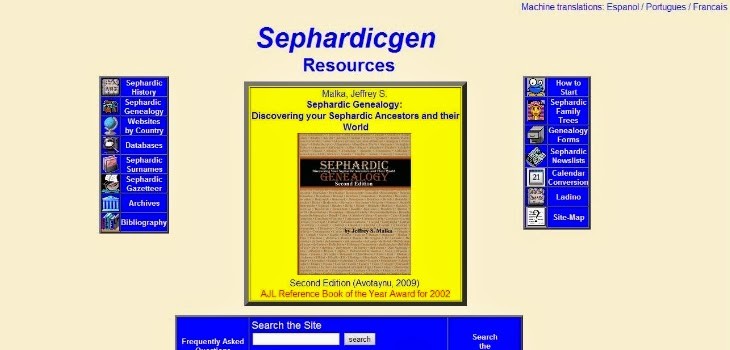 You can visit the full website here:
Out of that website Anna recommended for me to share this particular page http://www.sephardicgen.com/crypto_sites.htm This particular page has many links to other resources were you will be able to find more about Sephardic Jews. I highly recommend that you take the time to check it out, that is if you are interested in this topic as I am.
If you have confirmed your Jewish ancestry either through documents or DNA testing let me know in the comments or on facebook. If interested in learning more about my DNA results please take the time to hear my latest podcast or read my blog post "Great news! My AncestryDNA results are in!".