On April the 17th I received an email by Crispin Rendon containing his annual report on mtDNA. It contains and inside look on Cripin's work and motivation for his work.
It also contains very valuable data in regards to many of our ancestors. As I mention We Are all Cousins and thus many of the people mentioned in this report are also my ancestors.
It is a short to the point report and I highly recommend that you download it and take the time to read it. It will just take a few minutes to do so.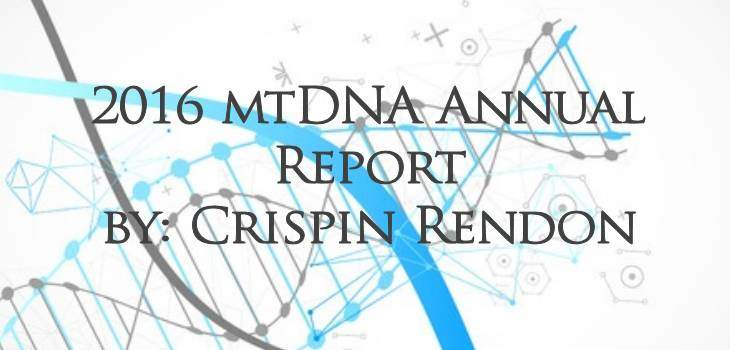 With this I want to encourage you to research both your maternal and paternal direct lines and to fully document those lines. Once you are past 10 generations contact Crispin and let him know.
You never know, his next report might just be about you and your particular ancestor. Remember don't just be an spectator, help out. Well that's it for this short blog post.
Note: If link is not working try and download the report either a few days later or next month.