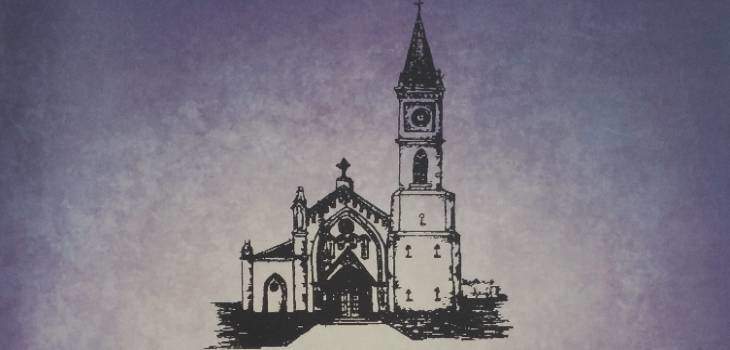 As promised here is more information on the conference. I am sharing this since I want you to be aware of what you can expect to find at one of these conferences. This was my second one and I have no regrets. I had fun, enjoyed my self, and got to meet many old friends and new ones. It was awesome to put a face to a name.
The above image is a cut out of the conference program.
36th Annual Texas Hispanic Genealogical And Historical Conference
This years conference theme "Las Villas del Norte, A String of Pearls on the Lower Rio Grande Laredo's 260th Anniversary"
Thursday October 8, 2015
On Thursday the sessions took place on the San Agustin Ballroom and these were the presenters.
1:00 PM – 1:45 PM = Jose Antonio Lopez – Jose de Escandon's Villas del Norte
2:00 PM – 2:45 PM = Dr. Carolina Castillo Crimm – Transportation: Dolores and It's Mules
3:00 PM – 3:45 PM = Old Revilla: La Antigua Revilla
4:00 PM – 4:45 PM = Dr. Armando Cantu Alonzo – Making a Living in the Villas del Norte form Escandon era to 1900: The Good Times and Difficult Challenges
5:00 PM – 5:45 PM = Armando Hinojosa, Sculptor – The Tejano Monument
7:00 PM – 9:00 PM = Cine Mejicano
Friday, October 9, 2015
Friday was the field trip day and here is the schedule for the day.
Las Villas del Norte Tour
7:15 AM – Boarding Bus- In Front of La Posada Hotel
3:00 PM – San Ygnacio, Texas
4:00 PM – En Route to Laredo
After the tour A Taste of Laredo Started at 7:00 PM.
7:00 PM – La Posada Hotel – West Patio
Opening Ceremony "A Taste of Laredo"
Saturday, October 10, 2015
This is were to me, the interesting stuff really started. Each hour there were two presentations going at the same time.
8:30 AM – Dr. Marian J. Barber – Austin Catholic Archives + Jose Antonio Lopez – The First Texas Independence, 1813
9:30 AM – Guillermo Garmendia Leal – New Historic Evidence on Don Tomas Sanchez + Dr. Jerry Thompson – Tejano Tiger on the Border: Col. Santos Benavides and the Defense of Laredo during the Civil War
10:30 AM – Lic. Albino I. Salinas Arreola – Defensa de la Tradicion de Nuevo Laredo + Dr. Stanley Green – Jose Vasquez Borreo A man on the Edge
11:30 AM – Fernando Pinon, Journalist – Searching for America in the Streets of Laredo + Dr. Carlos Cuellar – My Journey Through Sephardic History
12:30 PM – Meeting for Chapter Presidents
1:15 PM – Dr. Marian J. Barber – Austin, Texas Catholic Archives + Dr. Carolina Castillo Crimm – Las Villas: Safe Heaven for Tejanos
2:15 PM – The Honorable Judge Gallego With The Church of Jesus Christ of the Latter Day Saints FamilySearch + Dr. Beatriz de la Garza – Las Vilals del Norte and the Republic of the RIo Grande
3:15 PM – Fernando Pinon, Journalist – Looking for America in the Streets of Laredo + Jose Antonio Lopez – The First Texas Independence, 1813
4:15 PM – John R. Campbell – The Magna Carta Barons and Their Descendants + Luis Gonzalez, Educator – Laredo Proud
Then the social gathering took place the Banquet.
7:00 PM – Closing Banquet – San Agustin Ballroom
I hope you enjoyed this overview of the conference. Many readers of this blog that stopped by my table expressed a desire to have a one stop place on information about the conference and since there is non at this time I have created a page on this blog for that purpose. I titled it "Annual Texas Hispanic Genealogical and Historical Conference" for right now it only has one flyer in regards to the 2016 conference, but in the future it will contain more details on future conferences. This is were I need your help. If you have old programs of these conference please let me know, I would love to add them to this page also. Also if you are assigned or volunteer to help put one of these conferences together please keep us informed by sending me the details and ill share them on the page for the conference.