If your last name is Vela or if you have Vela ancestors this book is an excellent resource.  It is titled "Four Generations of Velas" and was compiled by Alfonso R. Ramirez back in 1986. This books focus is on the first four  generations of Vela descendants of Salvador Vela and Leonor Zamora whose marriage rites were performed in the early 1820's.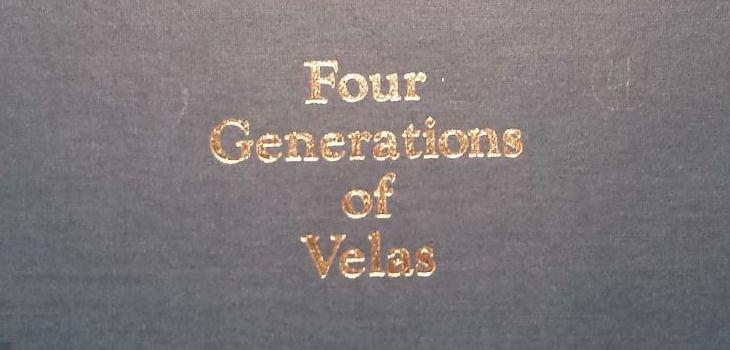 This book also commemorates the 1984 family reunion of over 1300 family members that took place in Laguna Seca Ranch, fifteen miles north of Edinburg Texas. The ranch that was settled by one of the sons of Salvador. It also has an introduction by Baldomero Vela Jr. that is very detailed and informative in regards to South Texas history and the Vela ancestry past Salvador. This book is packed with many photos and it is truly a treasure to the Vela family.
I almost forgot, the book also contains a family tree of the first four generations.
Get a hold of this book:
The University of Texas Pan American has a copy of this book and you can see here is if it is available. (Check Availability)
You cna also search for it on WorldCat.org to see if a library near you has this book.