Yesterday I became a member of the Rio Grande Grande Valley Hispanic Genealogical Society. Yesterday was their November meeting and I had allot of fun meeting some of the members that where in attendance. I had the pleasure of meeting Oscar Garcia whom turns out we have some common ancestors. I briefly spoke to Carlos Cantu whom has researched family from Doctor Coss and China Nuevo Leon, I just have to find time to send him an email. I also meet many other people whom I hope I get to know more in future meetings.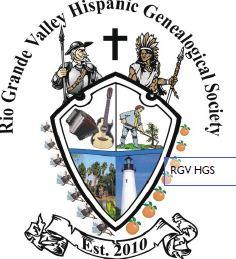 As always I had a pleasure of talking to Ofelia Olson and Marry Torres. Over all I really enjoyed my self and had a great time. I just wished I would have taken a printed family tree to share with everyone. On our next meeting I will sure take on to share and see who else is researching the same family.
On another note if you like genealogy and would like to talk to other like minded individuals I would highly recommend that you also join. As part of my membership they gave me their 2013 journal which believe me, it more than covers the $30.00 yearly membership fee. It contains great genealogical information. In the future I will be having a permanent link to the Rio Grande Valley Hispanic Genealogical Society either at the bottom of each page or on the sidebar, not sure yet but I will have it there.
If you are a member, see you there in January.