If you have not come across this book, El Nuevo Reino de Leon Y Monterrey A Traves de 3000 Documentos  (The New Kingdom of Leon and Monterrey through 3000 Documents) you are in for a treat.
This book was written by Israel Cavazos Garza back in 1998 it is the synopsis of 3000 documents from the Civil Archives of Monterrey, Nuevo Leon, Mexico.
This book covers all the civil archives found from 1598 to 1705. Many of my ancestors are listed there and I am sure that many of yours are also listed within the pages of this book.
This book will bring your ancestors to life and provide a small glimpse into their lives and occupations. It also contains a great deal of genealogical information.
You never know the clues that this book will provide you.
I always try and provide you with books that you can download but this one you actually have to find it at a library. Below are the cover and some links to help you find the book at a library near you.
Cover of El Nuevo Reino de Leon y Monterrey a Traves de 3000 Documentos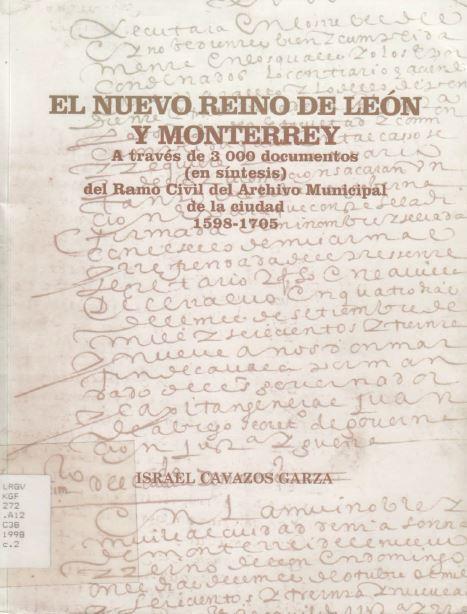 I hope that you check this book out since it is truly unique and its a treasure about our ancestors.
Where you can find this book:
WorldCat – Helps you find it in a library near you.
UTRGV – This university holds it in their archives.
Other Related Articles