Hispanic heritage runs deep in Texas and The Hispanic Heritage Center of Texas is trying to keep this heritage alive for future generations to enjoy. This past Saturday the 21st I had the opportunity to meet the center's director Erika Arredondo-Haskins who is a long time reader of We Are Cousins.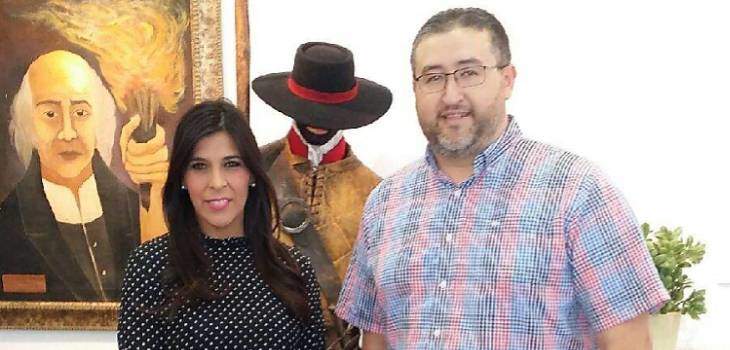 Erika gave me and my wife a quick overview of the center's gallery and provided me with more information about the non-profit organization. She also told me about the legislators decision, this past legislative session, to cut her funding and thus now solely relies on patrons to keep the center going. So if you are in San Antonio Texas please stop by and check it out. Below is more information about it.
The Centers Motto:
The Hispanic Heritage Center of Texas is an educational and research organization that collects, interprets, and shares the history of our Hispanic history from the 16th – 19th centuries. Founded in 2008, it serves a diverse audience through its public programs, exhibits, publications, and events.
Exhibits:
Petra Vela de Vidal Kenedy and Mifflin Kenedy Exhibit
This exhibit is available only form September 15 – December 5, 2015
Las Damas de Tejas Traveling Exhibit
September 22, 2015 – Ongoing
The History of the Carreta in Nineteenth Century Texas
September 26, 2015
Hours, Address, and Admission
Hours
Tuesday – Saturday = 10:00 AM – 5:00 PM
Sunday = Noon – 4:00 PM
Closed on Mondays
The third Tuesday of the month open until 7:00 pm
Address
110 Broadway Suite 140 San Antonio Texas 78205
Phone: 210-892-0136
Admission
$5.00 Adults
$4:00 Military, Students, Seniors (Ages 65+) With ID
Free for children 5 and under
Free for Center Members
We had fun talking to Erika whom is very knowledgeable and her plans for the center are awesome, but she can not do it alone. If you live in the San Antonio area please check the center out and see how you can help out. Our Hispanic heritage has always been downplayed by historians and the legislature but guess what, you can change that. Even if you don't live in San Antonio you can help by visiting the center when in town. You can also visit their website http://www.hhctx.org/ for more information and don't forget to follow them on Facebook at The Hispanic Heritage Center of Texas.