On May the 1st I received an email from Amparo Montes with the Nuevo Santander Genealogical Conference letting me know more information about their May meeting. Attached to her email was a flyer containing more information on the upcoming 36th Annual Texas State Hispanic Genealogical and Historical Conference that will be hosted by the Villa de San Agustin de Laredo Genealogical Society.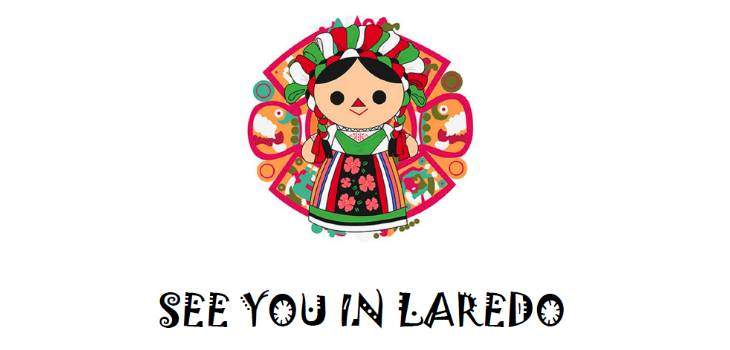 Hotel and Room Rates
The conference will be at La Posada Hotel located at 1000 Zaragoza St., in Laredo Texas and will be form October the eight through the tenth. The rooms are $99.00 each and can fit 1 to 4 people and breakfast is included. I called to make my reservation but the receptionist stated that she had not heard about the conference so I had to book the room at the regular price of $119.00 per night. I was advised to call back on Monday to speak to Mara Maldonado for the special rate.
Conference Registration
The fee to register is $75.00 per person if made before September the 1st and afterwards it will be $85.00. I have yet to send in my registration form.
Schedule
Thursday: 7PM- 9PM Cine Mejicano
Friday: 7:00 AM – 5:00 PM- Las Villas del Norte Tour- Roma, Zapata, San Ygnacio (Includes bus, museum entrance fee, lunch, and the Genealogical Walking Laredo Tour) (DEADLINE September 1, 2015; Limited space.) Comfortable clothing, short walks) This has an additional cost of $45.00 per person.
Friday:  7:00 PM- 9:30 PM-Taste of Laredo Opening Ceremony. This has an additional cost of $25.00 per person.
Saturday: 7:00 PM – 9:30 PM-Banquet- La Posada Hotel . This has an additional $45.00 per person.
As you can see this is very confusing. Since it does not mention what is going to happen on Thursday all day before the Cine Mejicano nor on Saturday before the banquet. I am assuming that those two days will be for speakers but I am not sure.
Speakers Will Be
Dr. Stanley Green
Dr. Jerry Thompson
Dr. Carlos Cuellar
Fernando Piñon, Journalist
Armando Hinojosa, Tejano Sculptor
Dr. Hildegardo Flores
Dr. Carolina Castillo Crimm
Dr. Beatriz De La Garza
Ms. Meg Guerra, Journalist
Austin Catholic Archives
The Church of Jesus Christ of Latter Day Saints
José Antonio Lopez
Lic. Albino Salinas Arreola
Ms. Victoria Uribe
Guillermo Garmendia Leal, Historian/Genealogist
Luis Gonzalez, Educator
Get the Flyer
I converted the flyer into PDF for your convenience and you can get a copy of it here: https://app.box.com/s/6rxb83h4nfhf705pfnbhzl4glgqes1r4
Are You Going?
If you are let me know. Maybe we can meet for some drinks with other readers of We Are Cousins.