I was recently browsing through the website Somos Primos and came across "El Libro de Matrimonios de la Parroquia de Nuestra Señora de Loreto de Burgos 1750-1860" it is basically just an index of all the marriages. I know that some of you may be interested in this genealogical data.
Old Photo of Parroquia de Nuestra Senora de Loreto de Burgos: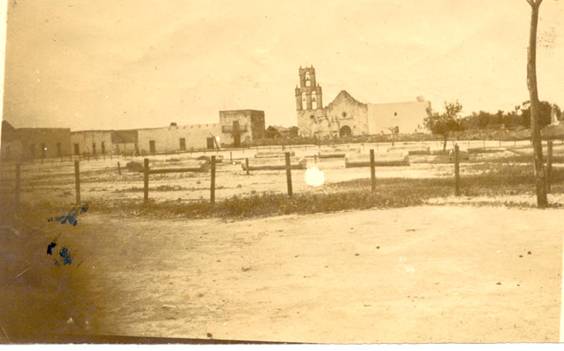 The index was transcribed by Carlos Martín Herrera de la Garza. Unfortunately this information is not on a PDF and can not be downloaded unless you copy and paste. Another way to download this inforamtion would be to install a PDF printer and print the page as a PDF. I highly recommend that you read my prior post about PDF printers.
View Marriage Index:
http://www.somosprimos.com/loretodeburgos.htm
If you are interested in reading more about Burgos, Tamaulipas, Mexico Somos Primos also has a page about Burgos and you can read it here: Burgos, Tamaulipas crónica de un viaje en busca de mis ancestros maternos por Carlos Martín Herrera de la Garza