The University of Texas Pan American A Genealogical Treasure in Edinburg, Texas
When it comes to Genealogy many people don't think about Edinburg, Texas. One thing that I have come to find out is that many people don't even know or are aware of the genealogical treasure that one can find within this city.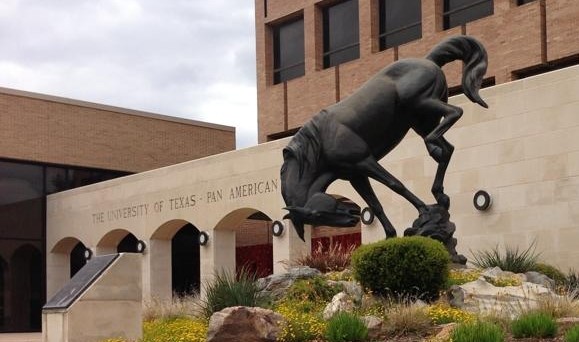 Edinburg, Texas is the home to the University of Texas Pan American. You may wonder, What is so special about the University? Well let me tell you, the university special collections are a genealogical treasure. Specially the LRGV Collection which consists of materials about South Texas from Laredo to Corpus Christi and South to Brownsville, McAllen, and Rio Grande City. With collected materials about the Mexican states of Tamaulipas, Nuevo Leon and Coahuila. It contains Books, oral histories, and maps about these areas.
I have had the opportunity to inspect over ninety different books and at least one of my ancestors is listed in each book. Others are whole books about my ancestors and I bet that will be the case once you search for your ancestors in these books.
Within this collection you will also find marriage birth, and death indexes to many Mexican catholic parishes were you are sure to find your ancestors.
Most of these books are very rare with low print quantities and many were donated by the author's themselves.
The following are some of my favorite books that you can find in this collection;
Catalogo y Sintesis de los Protocolos del Archivo Municipal de Monterrey – Six Volumes covering 1599 – 1805 – They are priceless.
Capt Bartolome Gonzalez and His Descendants – My 11th Great Grandfather!
Family Tree Book – The F.W. Seabury Papers – Family Trees to South Texas Land Grant Recipients – Vital in researching my wife's family
The Special Collections is open to the public and researchers. If you become a Library Patron you will be able to check out three books at a time. The process is very simple and costs only $25.00 per year.
If you are out of town and are planning to come and do some research you can call the library at (956) 665-3306 for more information and make sure that they will be open when you visit. Taking pictures with cell phone or camera is allowed but there is also a copier that costs .10 cents per copy. The University is located at 1201 West University Drive, Edinburg, Texas 78541-2999.
The staff is very courteous, friendly, and always willing to help you out. If you ever have question don't hesitate to ask them since they do know the Archive better than anyone else.
I almost forgot, to search or browse their collection please visit the library's website at the following address. http://www.lib.utpa.edu
I hope that you do get to use this great resource to help you break some of those brick walls that you may have.
Note:
This post appeared on the April Issue of We Are Cousins Magazine