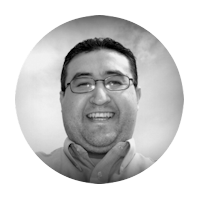 Hello, I am Moises
Welcome to We Are Cousins
If you are brand new to genealogy I recommend that you start with our sister site www.mexicangealogy.info were you can get started with their free "Meet Your Ancestors Series".
If you already know your Genealogy basics and or are an experienced researcher click on the button below to see how We Are Cousins can help you in your research concerning South Texas and Northeastern Mexico.
Latest Podcast
WAC-17: A Short History of Texas Land Titles
Summary:
Dr. Chance gives a short overview of the History of Texas land titles. Moises talks about the volume 10 of The Families of Saltillo, Cohuila, The Vital Contribution of Texas in the Winning of the American Revolution, and the 1689 Church Marriage of Antonio Lopez Prieto and Maria Rodriguez de Montemayor in Monterrey, Nuevo Leon, Mexico… Continue reading →

Latest  Posts
Are your ancestors form Starr County? Jesus "Chuy" Correa provides a short history of Starr County since colonial times to present times.  His book titled "The Real S..Read more

I will be holding the first book raffle of many more to come. The purpose of this raffle is to encourage you to share your research and stories with us. Raffle will be on November the 30th ..Read more

I just wanted to share with you an email that Bob Hernadez sent me about a month ago. I know that this email will be of interest to anyone that is interested in Monterr..Read more
Over 400 amazing people have subscribed to my newsletter — and you're amazing too!
Receive my free eBook "30 Websites for Your South Texas and Northeastern Mexico Genealogy" when you join.