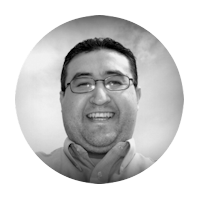 Hello, I am Moises
Welcome to We Are Cousins
If you are brand new to genealogy I recommend that you start with our sister site www.mexicangealogy.info were you can get started with their free "Meet Your Ancestors Series".
If you already know your Genealogy basics and or are an experienced researcher click on the button below to see how We Are Cousins can help you in your research concerning South Texas and Northeastern Mexico.
Latest Podcast
WAC-16: The 35th Annual Texas Hispanic Genealogical and Historical Conference 
Summary:
Moises recaps the presentations that he attended during the 35th Texas Hispanic Genealogical, talks about his ancestors Juan Bautista Perez and Maria Guadalupe Lopez Prieto, Texas Almanac 2014 – 2015 , and U.S. Latino Patriots: from the American Revolution to Afghanistan… Continue reading →

Latest  Posts
The following is the June 21 1689 marriage of my 8th great grandparents Antonio Lopez Prieto and Maria Rodriguez de Montemayor. They were married in what is now Monterr..Read more

Play Podcast:

[powerpress]

Summary:

Moises recaps the presentations that he attended..Read more

I just got my own free eBook copy of the Texas Almanac 2014-2015 edition. It is packed with great articles about History and what goes hand in hand with history? Geneal..Read more
Over 400 amazing people have subscribed to my newsletter — and you're amazing too!
Receive my free eBook "30 Websites for Your South Texas and Northeastern Mexico Genealogy" when you join.