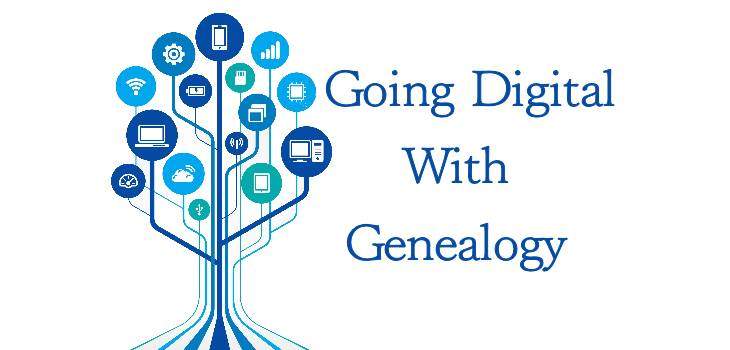 When I started to do my own family tree I had no one to guide me nor tell me what was available out there. I learned everything by my self through many countless sleepless nights. I had been writing everything by hand and had a stack of papers that soon became unmanageable and confusing. I had no idea that there were programs out there to help me out. I would also spend money making copies at libraries, not knowing that I could take photos and end up with a great digital copy.
My first attempt at a digital family tree was me writing it by hand on a notepad on my computer. It was tedious work and took lots of time. I dreamed of one day writing a book to show all my work but the task seemed impossible. Since, it meant that I would have to write everything by hand. Since then I have leveraged technology and software to make an e-book titled "Ancestors of Moises Garza from 1500's to the 2000's".
In this page you will find a series of blog posts on how I keep my Genealogy all digital. From printing to PDF to reduce paper clutter to managing my family tree with software, and many other resources and tips to help you out also.
I want to be the person/mentor that I did not have when I started out and if you are a seasoned researcher I am sure you will also learn something new with these series of articles.
Articles in this Series:
Introduction to Going Digital with Your Genealogy
Manage Your Family Tree With Software
Creating Genealogy Reports and or Books
Carry Your Family Tree With You
How to Organize Your Genealogical Digital Files
Never Print to Paper Again With PDF Printers
Get organized with Evernote
Why You Need a Scanner
Using Cameras and Cellphones To Go Paperless
The Scanning Stand I Use
Why You Should Digitize Your Books
How to Scan Your Books
How to Make Your Scanned Books Into PDF
Scanning at Archives
Make Your Own Scanning Stand
Keeping Your Genealogical Data Safe
Using Usb/External Hard Drives to Backup Your Data
Using Box.com to Backup Your Data
Using Dropbox.com to Backup Your Data
Everything at Your Fingertips
I sincerely hope that you find these articles helpful and insightful. If you think I missed anything please let me know in the comments section so that I may add it here.