Publishing a Guest Post at We Are Cousins
Do you have a story about an ancestor that you would like to share. If you do I would like to extend the opportunity to share it with us and you can do so by doing a Guest Post with us.
Don't have stories? No problem, you can chose any of the following topics with the only condition being that whatever you write has to involve South Texas, Tamaulipas, Coahuila, or Nuevo Leon.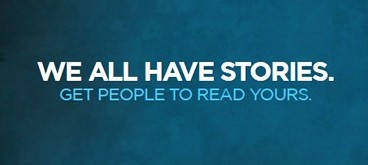 Sample Topics:
Obituaries or funeral cards of loved ones.
Transcriptions about documents concerning this area.
Pictures of places, people, or events.
Resources about this area.
Towns their histories or events that happened.
Cemeteries who is buried there or where they are located and why they are important to you/researchers.
Resources for our area of research, books, videos, etc.
Family Groups of ancestors and how they are related to you.
These are just ideas, you can write about anything but just keep in mind it has to be about South Texas, Tamaulipas, Coahuila, or Nuevo Leon unless it is a resource that may benefit anyone doing genealogy or family history.
Please use the following template.
[REPLACE THIS WITH YOUR TITLE]

This guest post is brought to you by [REPLACE WITH YOUR NAME]. You can follow him/her on [REPLACE WITH WEBSITE ADDRESS/OR SOCIAL NETWORK ADDRESS].

[REPLACE THIS WITH YOUR POST]

[REPLACE THIS WITH A SHORT BIOGRAPHY OF YOU AND IF YOU WOULD LIKE PEOPLE TO CONTACT YOU (OPTIONAL) LET THEM KNOW HOW THEY CAN DO SO.]
How to publish?
Email your Story/Guest Post to moisesgarza@wearecousins.info you will be contacted with the date that it will be published. Don't forget to attach any images (if any) with your email.
The Goal of Guest Posts
The goal of this is to build more resources, networking, and place stories online for others to enjoy. Also to keep our local history alive.
Past Guest Posts: