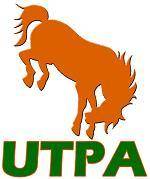 As I have hinted to you in the past one of my favorite resources for my Genealogy research has been the University of Texas Pan American in Edinburg, Texas.
It's collection of books concerning South Texas and Northeastern Mexico is superb and in my opinion unrivaled. What is not known to many people is that the University houses Baptism, Marriage, and Death Church Records for Reynosa, Tamaulipas, Mexico.
See my previous post for more information about Reynosa Marriages from 1790 to 1810 which contains a link to where you can browse them online.
The following Reynosa Church Records can be obtained on microfilm;
Reynosa Baptismals, 1800-1912

Reynosa Marriages, 1811-1823

Reynosa Deaths, 1837-1845

Reynosa Deaths, 1859-1860

They are part of the Frank Cushman Pierce Collection which is microfilmed in two reels.

There is also another title that may be of interest to the researcher; Copia de Bautismos de la Iglesia de Nuestra Senora de Guadalupe de la Villa de Reynosa, Tamaulipas, Mexico, 1801-1912.

Finally, Lee James Nichols has indexed the Reynosa Marriages for 1790 to 1810 in his book; Archivos parroquiales de Nuestra de Señora de Guadalupe de Reynosa, Tamaulipas, Mexico : matrimonios vol. #2, 7-1-1790 / 1-14-1811 / indexed by Lee James Nichols. I have seen this book and it is a great resource. If interested you can buy this book at Border Lands Bookstore it is item#717 and it costs $55.00

If anyone has additional information on Reynosa, Church Records please send me an email or if you need for me to get you copies of documents from these collections please look at the Services tab for more information.

This Post's URL: http://www.wearecousins.info/2013/01/where-to-locate-baptism-marriage-and-death-church-records-for-reynosa-tamaulipas-mexico




Category: